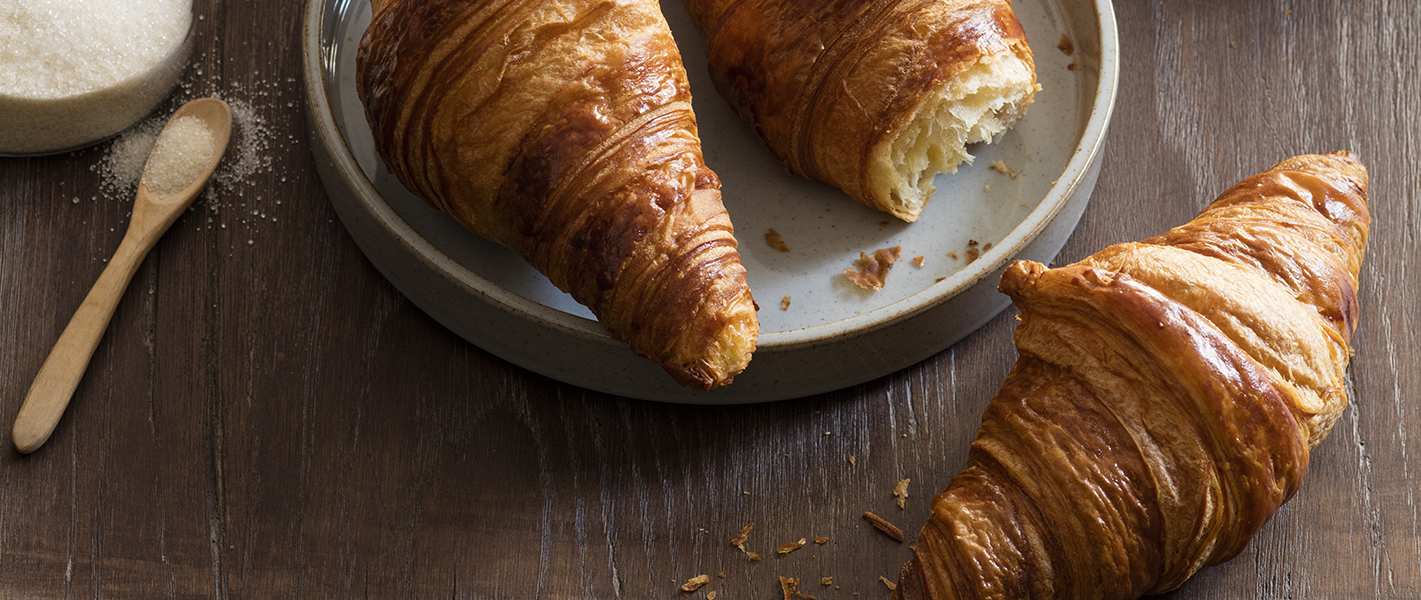 Délifrance: our frozen bakery business
Délifrance produces and distributes premium frozen bread, viennoiserie, patisserie, and savoury products. Thanks to our heritage, our artisan-inspired techniques, and our high standards of taste and quality, our customers all over the world delight their consumers at any time of day. But that's not all! We also have solutions to help our customers reduce food waste…
What is Délifrance's business?
The art of reconciling tradition and innovation, with local and global flavours 
Our products are the fruit of traditional French know-how. That's the meaning behind our Mission statement:
"
Our heritage is rooted deep in the earth, the grain and in our French baking know-how. Together, we cultivate this heritage and every day we share our love for French baking worldwide: responsibly, collaboratively, and deliciously
"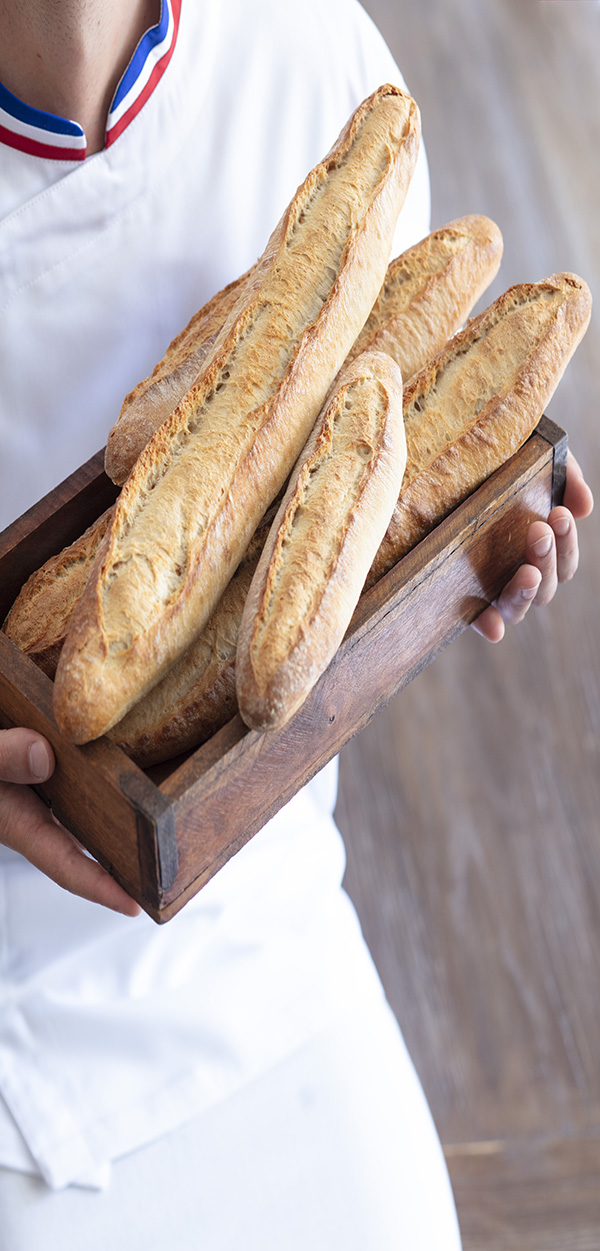 Innovation and quality are in our DNA. The size and quality of our range is a function of our baking tradition, our technological expertise and our ability to revisit and reinvent classic products: artisan-inspired viennoiseries, hand-crafted bread, puff pastry savoury snacks, and the great French patisserie classics.
In 100 countries around the world 
With bakeries in France, Europe, and Asia, as well as an unparalleled commercial network, we have a presence on the ground near our customers. Local gastronomic traditions are wonderful sources of inspiration. We adapt our products and services to local traditions, consumption habits, and distribution networks. 
viennoiseries produced every year

production sites including 7 on French territory

of turnover generated internationally
Ever-popular French baking know-how
Our approach ? Naturalness and Sustainability...
As well as tradition and Authenticity, Convenience and Home baking. Life-styles are changing. People's diets are changing too. To meet new consumer expectations, in 2019 we launched our "Go Clean" Programme:: sustainable, simple recipes containing ingredients that everyone recognises, with less salt and sugar, and which are in line with current trends (vegetarian, vegan, gluten-free, super foods, etc.)
The fight against food waste 
We have been distributing products to various food banks, hospitals and schools for many years. To go a step further, we created our "No Waste, All Taste" programme. We asked chefs to create recipes to help customers recycle the previous day's bread and viennoiserie products. In the same vein, we have established partnerships with the "Too Good to Go" application in France, Italy, and Belgium. Several hundred food baskets are saved every year thanks to this partnership… thereby preventing several thousand tonnes of CO2 emissions! 
Délifrance Franchise International: Ambassadors for French art de vivre around the world 
Pioneers of the bakery-restaurant concept 
Ambassadors of "French baking excellence around the world", thanks to our network of 250 franchised bakery-cafés (Délifrance Franchise Internationale) across the world, Délifrance is a very popular brand among fans of French "art de vivre" who are conscious of the origins and authenticity of the products they buy.

In Europe, Asia and the Middle East, going into a Délifrance bakery restaurant is a little like enjoying an escapade to France; it's a place where you are welcomed by the delicious aroma of warm croissants – an invitation to indulgence!