Some of our colleagues spend their days in the fields, others work in R&D labs, in maintenance, in trading, in the supply chain or in support services (marketing, digital, HR, finance, etc.). A full 40% of our people work in businesses outside France: in Europe, the USA, Australia and South-East Asia, and other regions. Our businesses are diverse, and that means that our employees have a wealth of career paths and opportunities! But above all, they have meaningful jobs where they can make a difference.
Meaningful careers that make a difference 
The jobs we offer all contribute to fulfilling one key responsibility: nourishing people. That is quite a challenge, and the scale is global. It means that our sector has a bright future, as we bring together many different talents, not only to provide consumers with high-quality, wholesome food, but also to solve the environmental and economic challenges that we currently face, both in agriculture and in our processing businesses.
Our careers are on the move because agriculture is changing 
The farming industry is undergoing a transformation, as newspaper headlines frequently show. Our agricultural businesses are at the crossroads of many of today's crucial issues, including food security, climate change, the energy transition and protecting biodiversity and natural resources. By joining VIVESCIA, you can play your part in developing a pluralistic agricultural sector that is both sustainable and innovative. Farming methods are changing to become more responsible and transparent, and to make an even greater contribution to the regions we operate in and our health as consumers.
Our careers are on the move because the food production sector is constantly changing
Our role is to meet consumer demand for diverse, tasty, high-quality, and wholesome food that is fully traceable. We are ideally placed to meet these expectations, because we know the farmers that grow our grains, and because we work hand-in-hand with the specialists from the cooperative that supports them. But our future success also depend on new skills and careers. Come and be part of the adventure! Join us in partnering our customers, often leading international brands that depend on us to innovate. 
Our careers are on the move – come and see where they can take you!  
VIVESCIA is a cooperative Group, and we're very proud of our strong local roots. But we're also an international player, because our markets are global. We are committed to listening to what you expect from us, and to giving all our colleagues opportunities to enhance their skills. That means you can progress in your chosen career, or move to a different field, country or continent, without ever leaving the Group. We operate in 25 countries! But wherever you work for us, one thing is for sure: none of our entities are too big to care.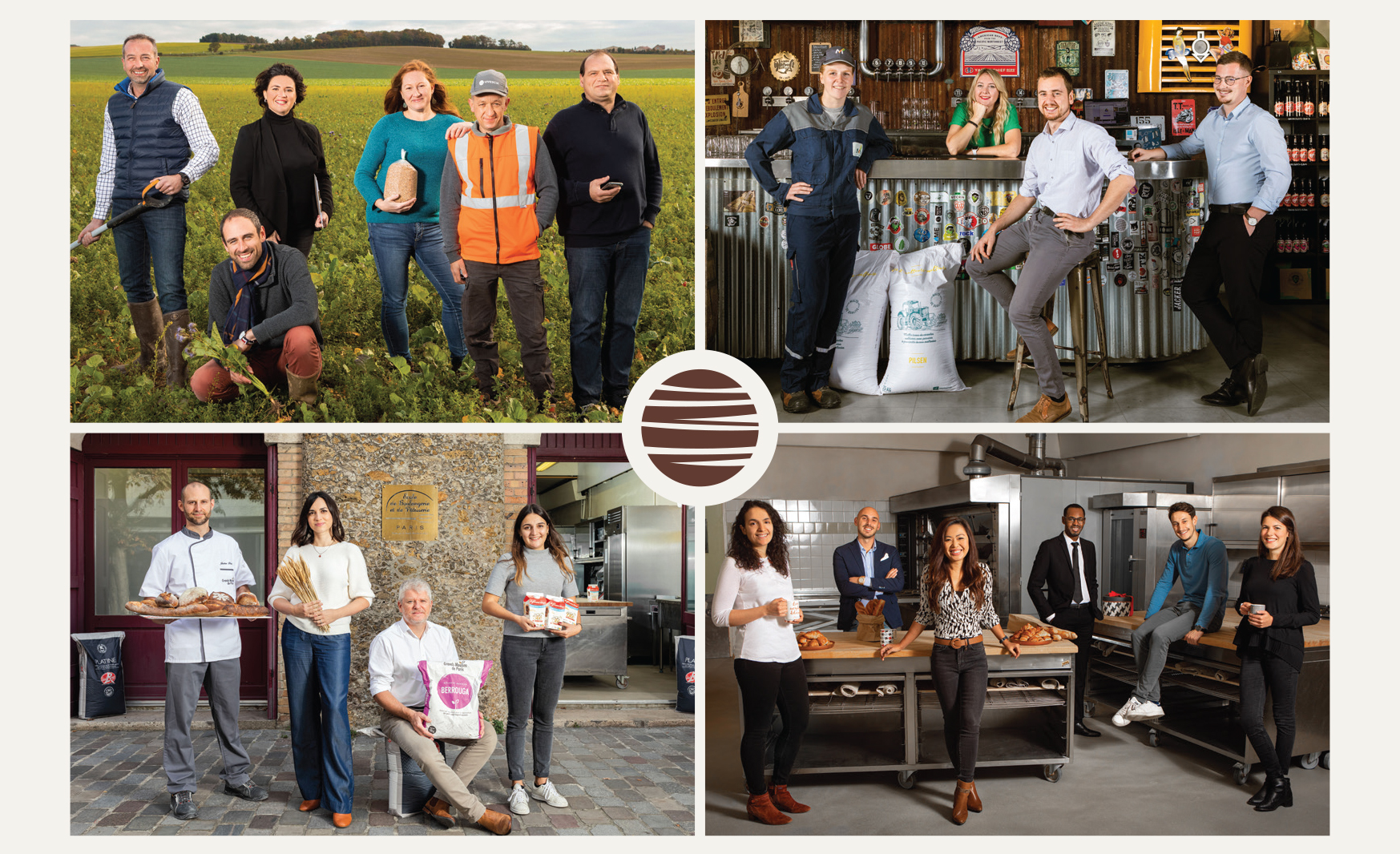 In their own words 
Our businesses are diverse, and the best people to tell you about them are our employees!