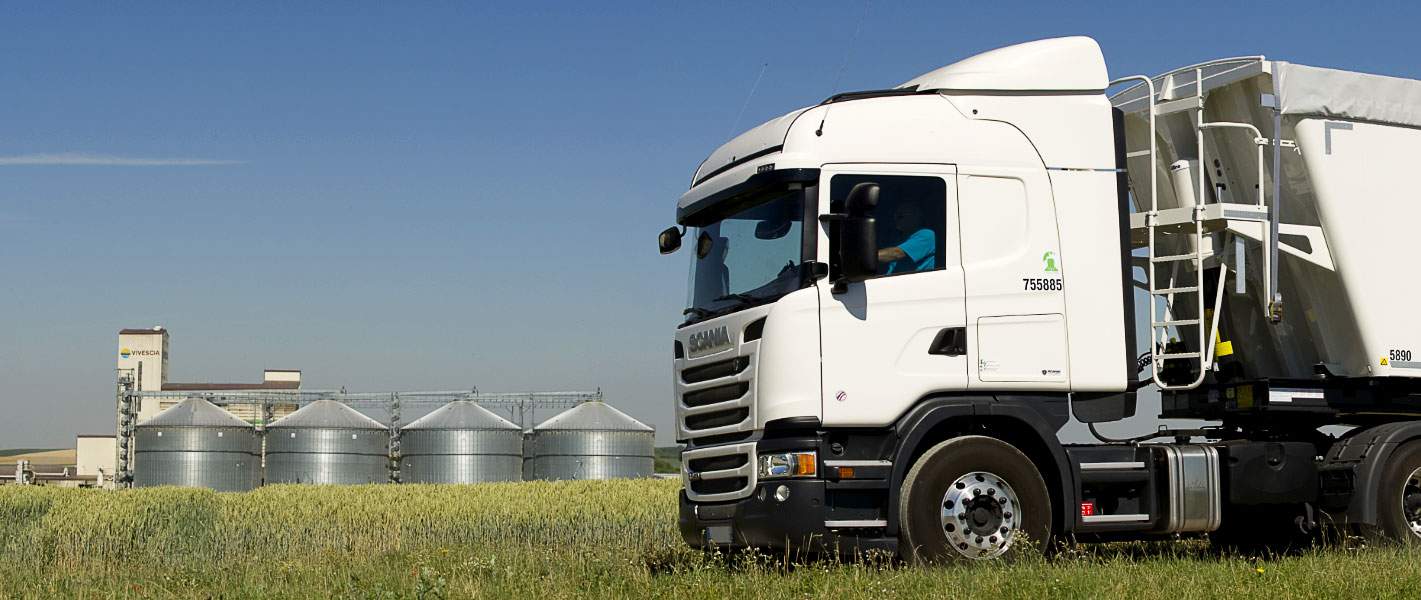 VIVESCIA Transport: what does our bulk transport activity consist of?
VIVESCIA's grain travels! Our role is to protect its integrity while, of course, ensuring it arrives on time. The key to our success is a sense of service!
We handle logistics; the transportation of grain from the farm to the silo, and from the silo to the factory or to the ports of the Moselle River. VIVESCIA Transport is is listed on the register of carriers and freight forwarders for bulk transportation. 
We also handle logistics and transportation for companies of the Group and third parties, making us a major logistic player in North-East France and Benelux. At the same time, we handle the maintenance of light and heavy goods vehicles on behalf of the Group and third party customers.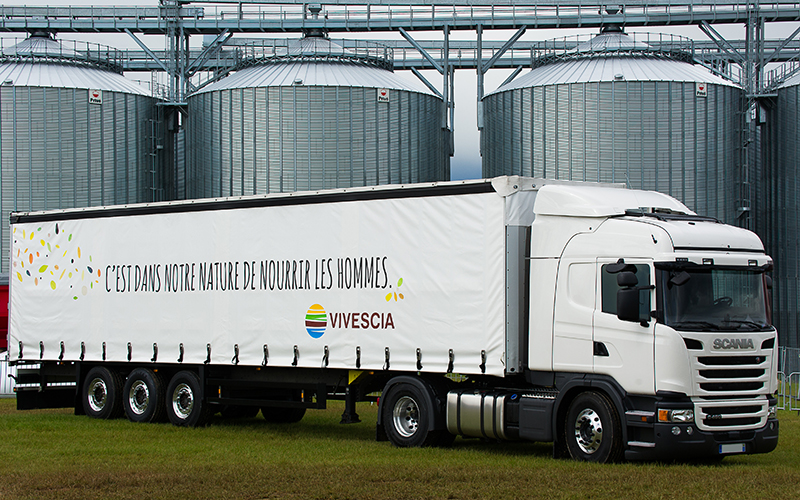 Whether it be on farms, on our customers' premises, or on the road, our drivers are VIVESCIA's ambassadors, so the confirmation of delivery times, respect for deadlines, and the cleanliness of their lorries are crucial. Our VIVESCIA-branded lorries proudly advertise that they belong to the Group! 
Et Moreover, these lorries are increasingly environmentally friendly: since 2021, we have been experimenting with Oleo100 fuel, the first "B100" fuel made with 100% French rapeseed, launched by Saipol, a subsidiary of AVRIL group, which specialises in processing oilseed.
lorries

drivers

tonnes transported