What are the activities of our cooperative and its agricultural subsidiaries?
As heirs to a 100-year cooperative adventure, we boast VIVESCIA member-farmer's entrepreneurial spirit and our teams' expertise. We are the connection between the earth, the food industry, consumers and everyday citizens, and we want to contribute to a positive-sum economy where we protect each other in the regions we operate in.  That's why our cooperative and its agricultural subsidiaries are evolving…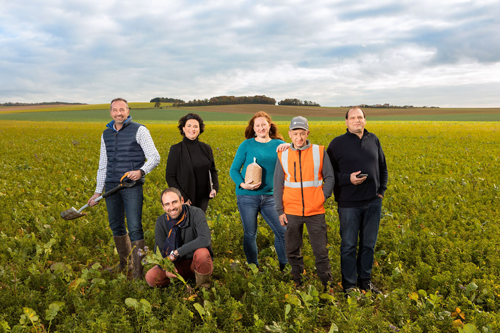 More than 100 years old, but we are still moving with the times
Climate change, an agricultural revolution, environmental and digital transitions, international tension and demographic growth… we are currently facing unprecedented global challenges. At the same time, consumer expectations change very quickly and have a knock-on effect on the demands of our food manufacturing customers. Concurrently, farmers' margins are increasingly being squeezed in a fast-changing agricultural economy.

In this context, the mission of our Cooperative and its agricultural subsidiaries becomes more important than ever: to create value for its member-farmers and to enable them to make a sustainable living from their profession as agricultural entrepreneurs by capitalising on the strength of our cooperative model. 
Our ambitions are clear: 
To be cooperative members' go-to partner to help them make their farms both financially and environmentally sustainable. 
To strengthen our ties with the Group's processing businesses (VIVESCIA Industries) and other food industry customers by developing supply agreements that add value to VIVESCIA's cooperative members' grain through expertise and innovation. 
How are we moving with the times?
The "Ma Coop 2025" corporate programme, launched in 2020, aims to fundamentally transform our Cooperative. We are reinventing our business model in order to meet society's diverse expectations through the diversity of our members' entrepreneurial projects. 
"Ma Coop 2025" has four main pillars, which aim to drive progress and create value for everyone.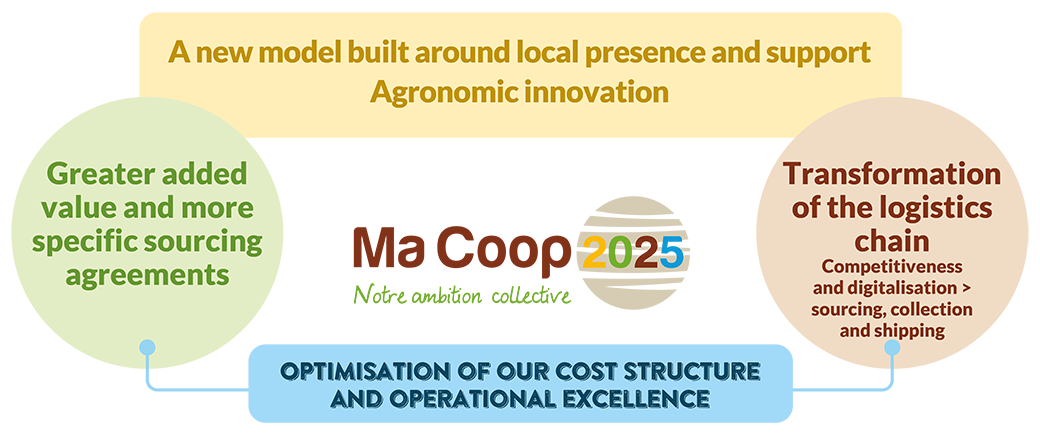 Agronomic innovation and closer support
Meeting our member-farmers' expectations means working alongside them on their projects and on their farms. In practice, this implies changing our organisational structure to improve our geographical coverage, defining new farming communities, having more agronomists in the field, providing constant training for our technical sales reps, and implementing flatter management structures to promote inter-departmental collaboration…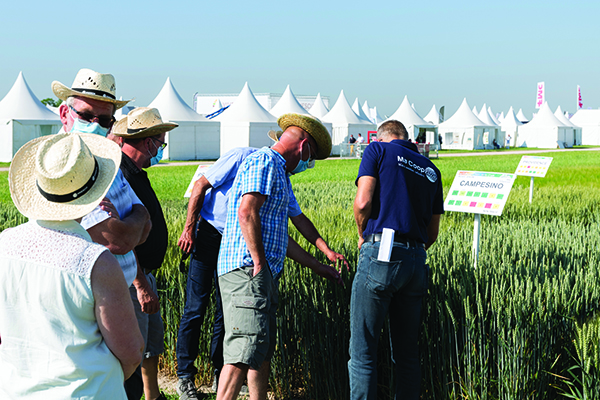 Value creation and the development of specific grain supply agreements
VIVESCIA's objective is for more than 45% of the grain it sells to VIVESCIA Industries and other specialist food industry customers to be produced according to specific supply agreements within five years. This sourcing strategy illustrates what VIVESCIA is all about: a vertically integrated group that connects upstream farming with downstream food production for the benefit of all parties. And because there are many types of farming on our territory, the Cooperative is able to meet any type of specifications…
Transformation of the supply chain 
The Logistics Performance Plan (LPP) is a key element of "Ma Coop 2025". It is a comprehensive programme that includes health and safety, quality, maintenance, transportation, and human resources. New logistic flows are being created. Certain small grain elevators that have become obsolete are being closed, while strategic distribution silos are being modernised. Combined with on-farm storage, the specialisation of grain elevators will allow us to optimise silo capacity, to reduce maintenance costs, and to optimise investment.
The farm of tomorrow: Analysing future trends with the GERMEA business chair…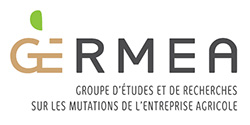 The farming world is changing. So are farms and the organisation of farming systems.
Created with VIVESCIA's support, the GERMEA business chair* is studying this change. This sponsored academic chair is unique in that it combines research, higher education and industry.

Nowadays, the traditional family farm, which for so long seemed immutable, is no longer a foregone conclusion in terms of how work is organised. To manage change and prepare for the future, one must first understand the decisive factors to understand how and why farming is changing, the diverse new farming models, and how they can create new competitive advantages, create value, and contribute to the ongoing disruption of value chains. 

The result of the research done by the GERMEA chair (study and research on changes to farming enterprises) is intended for all agricultural stakeholders. François Purseigle, university lecturer and researcher at Toulouse INP-ENSAT, and research fellow at Sciences Po Paris University's Centre for Political Research, co-chairs GERMEA with Genevieve Nguyen.
* With support from federal university Toulouse Midi-Pyrénées, it is coordinated by Toulouse INP-ENSAT and sponsored by three cooperatives: VIVESCIA, EURALIS, and TERRENA.
The VIVESCIA Cooperative's subsidiaries
The Cooperative's subsidiaries complement our technical expertise and/or geographic coverage. They are all well-established companies with a long history in their region, which are well known and renowned for the quality of their service. They work in synergy with the Cooperative, providing a connection with its members around the region. Their teams are also involved in many working groups within the Group: on agronomic trials, low-carbon agriculture, and structuring and developing specialist supply agreements in partnership with VIVESCIA Industries' processing businesses.