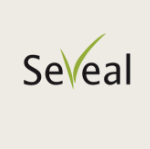 SeVeal: what does our farm supply distribution activity consist of?
From plant health products, to seeds and fertiliser,… SeVeal manages the whole supply chain. Our strength is the art of anticipation.
Our purpose is to provide the Cooperative's members with the right product at the right time in the best possible conditions. When supply is strained, you need to anticipate to ensure you get what you need.
Our strength in this respect is our national purchasing group, AGRIHUB, which enables us to negotiate with suppliers. 
Reducing inputs while increasing yields is also one of our major challenges, so we aim to offer the most innovative, efficient, and environmentally friendly products. Agronomy is the key to this: our experts take part in trials carried out by the VIVESCIA Cooperative and workshops as part of the Ma Coop 2025 project, in particular regarding input storing conditions.
 
certifications : afaq QSE ISO 9001, ISO 14001 and ISO 45001

Seveso-certified (upper threshold) storage hubs